Enabling practitioners in the field to undertake their own profiling exercise has always been central to JIPS' mission. One of the ways that we achieve this is to provide tools and best practices from profiling exercises that we have supported in the field on the JIPS Essential Toolkit, the "JET".
In light of the constant evolution of methods for profiling displacement situations, we are revising the JET this year. The revision will update both the JET's interface and its content to make it more accessible, user-friendly, and useful for collecting data on displacement situations.
Uses beyond profiling, including for needs assessments
For a toolkit to be useful, it needs to be more than just a published collection of templates. Critical to this revision is therefore to keep the JET's target audience – profiling practitioners – at the center. This is a dynamic and broad group that ranges from those exclusively dedicated to coordinating an exercise to the many partners involved throughout the collaborative process. But the uses of the JET go beyond profiling; those undertaking coordinated needs assessments in displacement contexts may also find the JET's material helpful for improving their assessment processes and the quality of the data they collect.
User experience at the centre
So when do profiling practitioners need support, and how do they look for the help they need? We have sought to better understand the needs of the JET's target audience in a few ways:
Firstly, we reached out to a group of profiling practitioners at our latest Profiling Coordination Training. They agreed that with many tools available, it is not always obvious which are the right ones for which contexts or applications.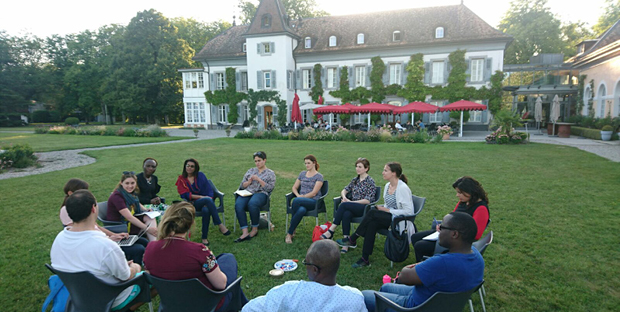 Often, this group would rely on colleagues for advice first, before consulting organisations specialising in data collection or searching online for relevant material. This demonstrates the importance of both word-of-mouth and search engines in disseminating tools and resources. Participants also like to rely on videos to better understand complex elements of a concept or process. Overall, tools need to be easily accessible, both physically (e.g. open source, easy to download, relevant referencing etc.) and in terms of content that they have to offer, so people working in the field know right away what to expect from it and how it will be helpful to them.
Meeting profiling practitioners' specific needs
Secondly, with the help of NetDesign, JIPS participated in a User Experience (UX) workshop to explore the challenges and needs of profiling practitioners of different types and skillsets. The workshop made the concept of a user-friendly interface more concrete.
For instance, some users may want to explore the profiling process more generally while others may know the exact tool they need to complete a task. Thus, organising the tools into a clear structure with effective search functionalities can help users do both, getting an overview and then quickly being able to look up a specific tool.
With the launch planned for fall 2017, we look forward to creating a toolkit that addresses the needs and interests of profiling practitioners that can continue to evolve as they do.
Stay tuned for updates and opportunities to feed into the revision process. And share your thoughts with us on what features you would like to see in the new JET!