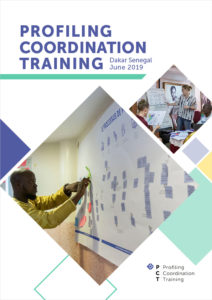 Francophone West and Central Africa has for many years been experiencing various displacement crises, some of which have become protracted situations. Over the past years, JIPS has supported several profiling processes and other efforts in the region.
With this first French-language Profiling Coordination Training, co-organised with IOM ad OCHA in June 2019 in Dakar, Senegal, we also made our flagship training available to a French-speaking audience. This, we hope, will help enhance capacities in the region and foster collaboration across sectors between stakeholders working on data processes related to forced displacement.
The report provides insights into the training package and participants' feedbacks, as well as our plans for future PCTs. Also watch this video to hear from participants and co-facilitators directly what they thought about the course.